Fullday Font is a delightful and bold display font that brings a touch of cartoon style to your creative endeavors. This font isn't just about letters; it's about adding a playful and charming element to your designs.
Fullday Font is not your ordinary typeface; it's packed with personality. It offers three different styles: Regular, Semi Bold, and Bold, each carefully designed to complement other fonts seamlessly. This versatility opens up a world of creative possibilities, making it a valuable addition to your typographic toolkit.
Whether you're working on a brochure, crafting compelling content, designing eye-catching covers, creating unique invitations, enhancing labels, or making posters that demand attention, Fullday Font is your creative partner. It's a font that enhances any design you create, adding a touch of whimsy and boldness to your projects.
This font is more than just letters; it's a canvas for your imagination. It includes a full set of uppercase and lowercase basic characters, numerals, and a wide range of punctuation marks. This richness allows you to blend and shape your messages with ease.
Fullday Font isn't bound by a single industry; it's versatile and adaptable. It's perfect for cafes, cartoon movies, clothing brands, comics, handicrafts, homeware, kids' products, publishing, and so much more. Its playful demeanor and bold presence make it a valuable asset in various creative sectors.
While Fullday Font is free for personal use, for those seeking to elevate their commercial ventures with this exceptional typeface, a full version and commercial license are available for purchase. This opens the doors to a world of creative opportunities, allowing you to share the charm and playfulness of Fullday Font with a broader audience.
In a world where creativity knows no boundaries, your choice of font can be a game-changer. Fullday Font is more than just a typeface; it's an invitation to infuse your designs with a sense of fun and whimsy. So why not embark on your creative journey with Fullday Font as your trusty companion? It's the perfect blend of playfulness and versatility that your projects deserve.
Fullday Display Font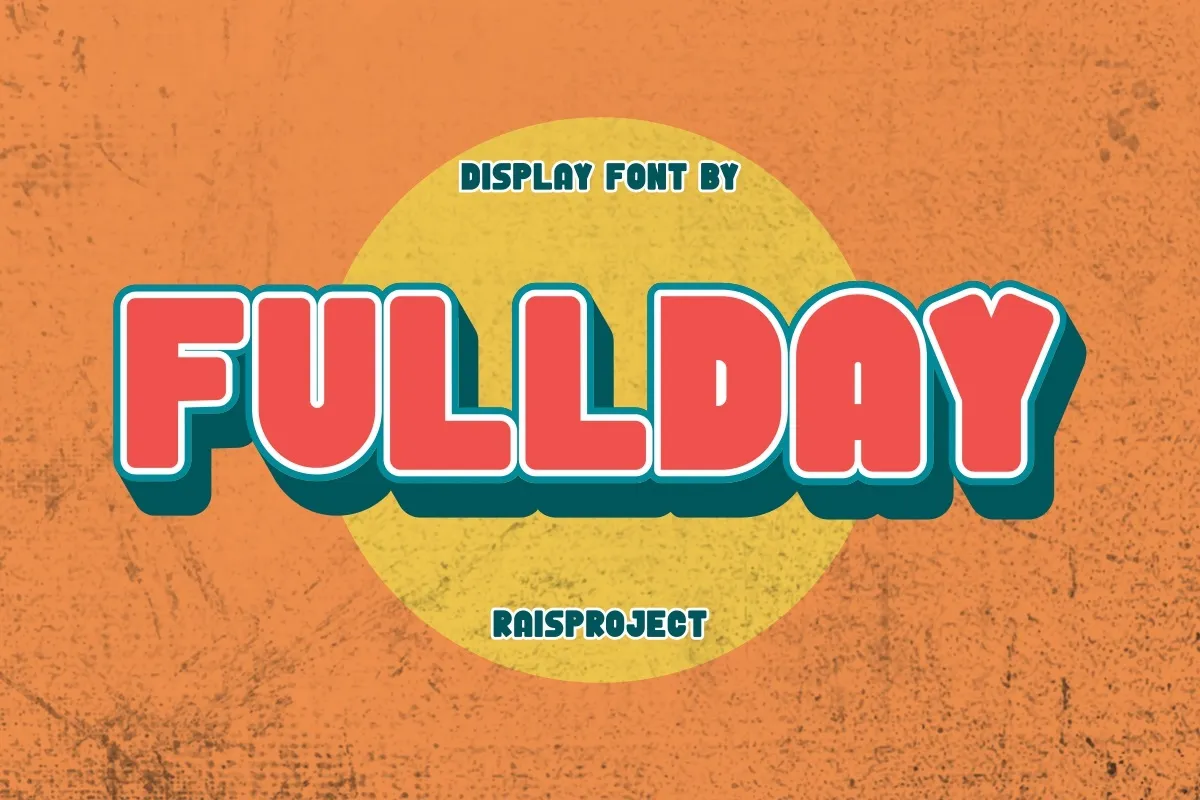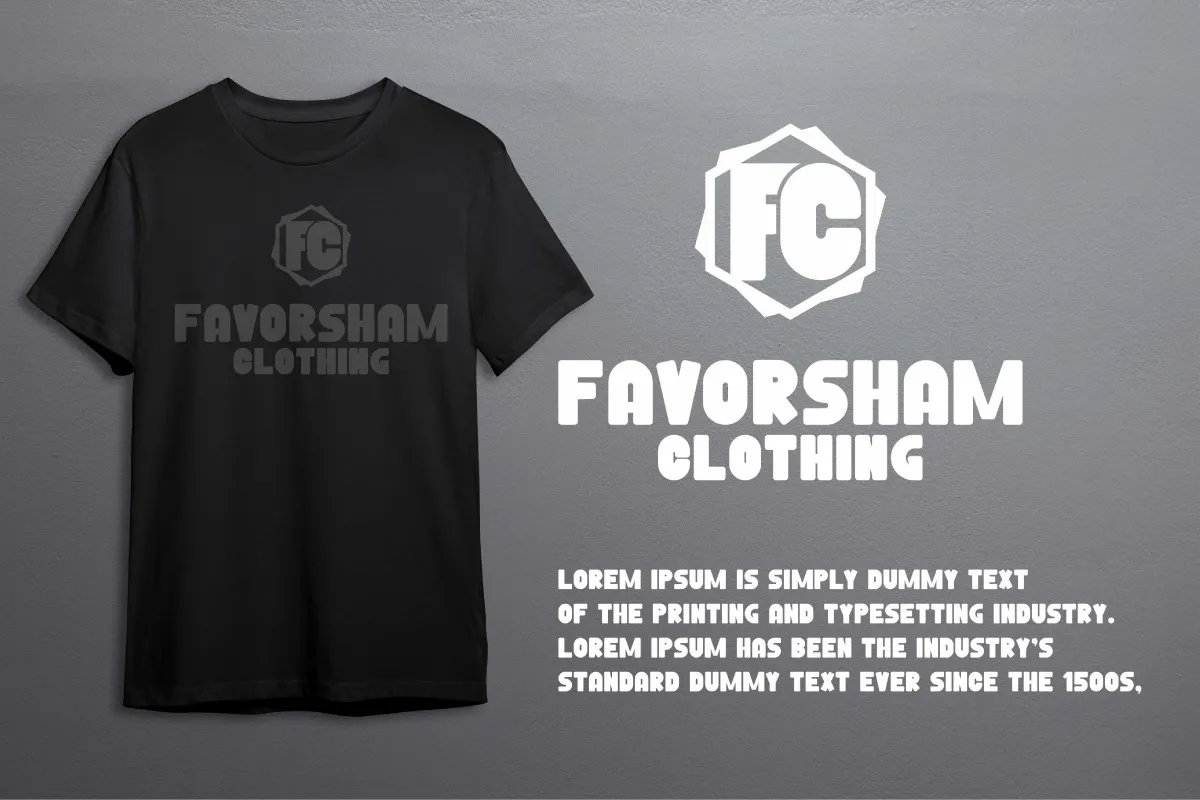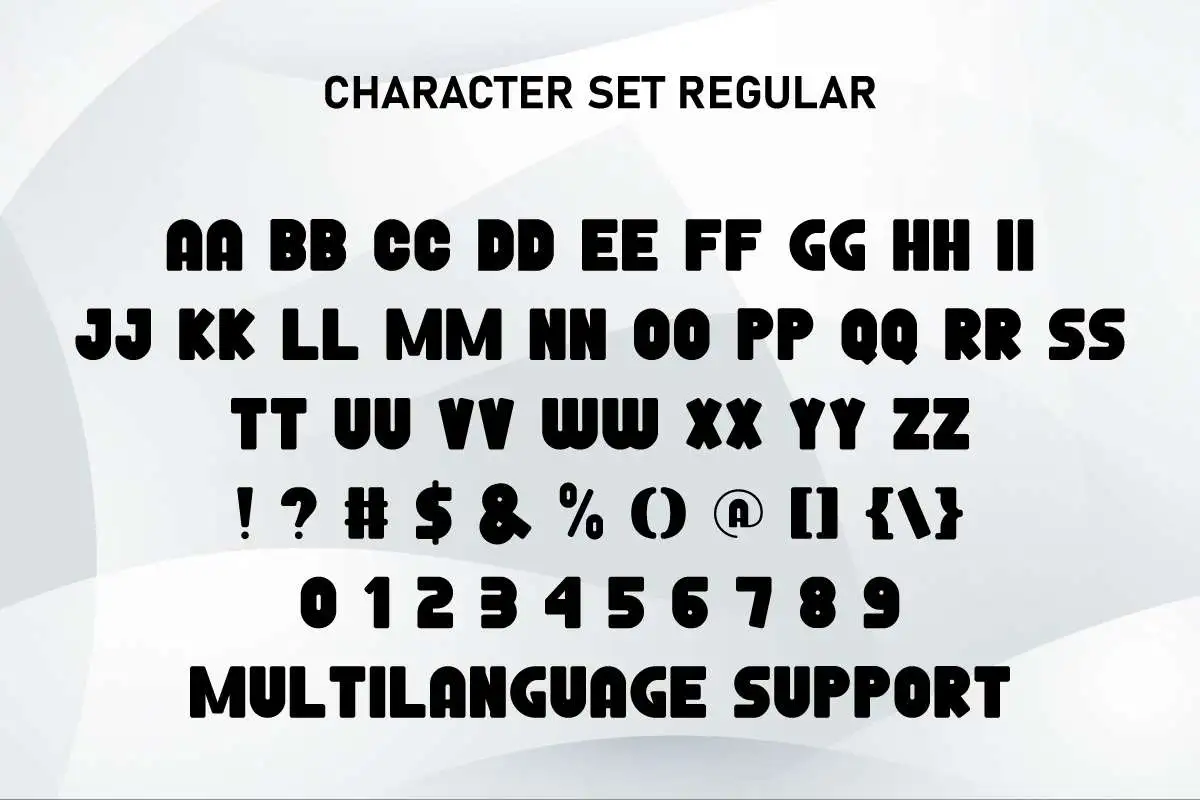 License: Personal Use Only!
Font Type: Free
Format: TTF
Total Files: 1
File Size: 107 KB
Download "Fullday.zip"

Fullday.zip – Downloaded 19 times – 106.70 KB