Indulge in the allure of Andalucia, a calligraphic script font that dances on the pages with its graceful charm and beautiful alternate characters. This font seamlessly blends the artistry of copperplate calligraphy with the personal touch of hand lettering, resulting in a typeface that exudes stylish elegance in every stroke.
Andalucia beckons with a magnetic appeal that is multifaceted in its beauty. Its subtlety invites you to explore its intricacies, while its cleanliness lends an air of sophistication to your designs. This font is not merely a collection of letters; it's a statement of femininity, sensuality, and glamour. Its simplicity and legibility make it a versatile choice for various creative endeavors.
This classic style font finds its place effortlessly in a wide range of formal applications. Whether you're designing invitations that evoke timeless romance, labels that demand attention, menus that tantalize the taste buds, or logos that symbolize refined elegance, Andalucia rises to the occasion.
From the world of fashion and makeup to the realm of stationery, letterpress, romantic novels, magazines, books, greeting cards, and packaging, Andalucia adds an unmistakable touch of sophistication and allure. Its presence in these domains elevates your projects to a level of refined craftsmanship that leaves a lasting impression.
Andalucia Calligraphy Font is a treasure that you can experience firsthand with a free download for personal use. However, for those seeking to harness its full potential for commercial ventures, a commercial license is available for purchase.
Unlock the beauty and grace of Andalucia and infuse your creative work with its timeless elegance. For more details and to acquire the full version and commercial license, please visit the following link: Here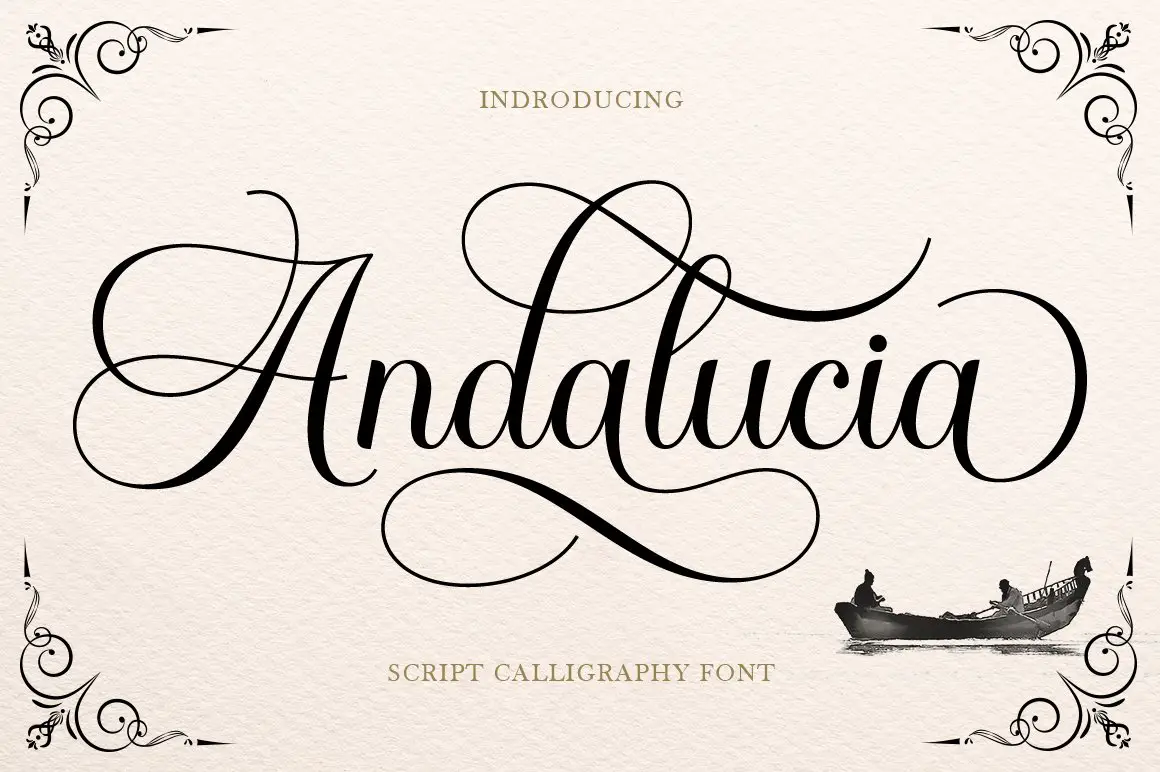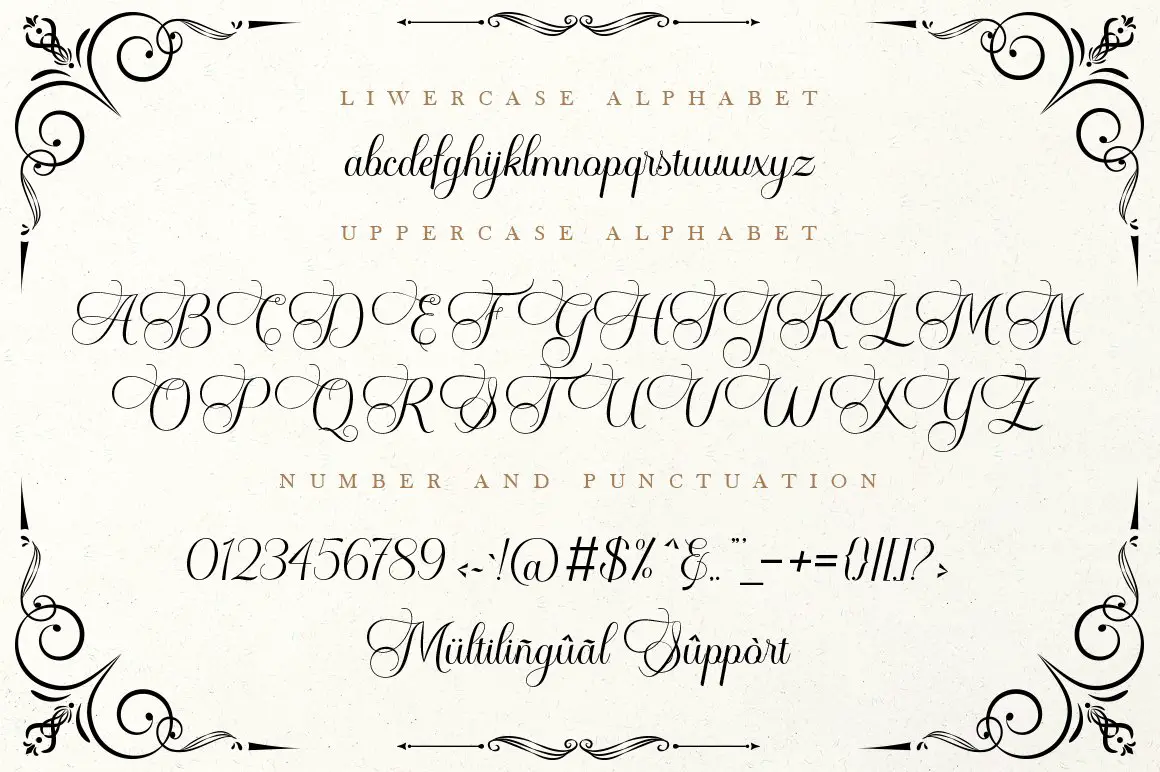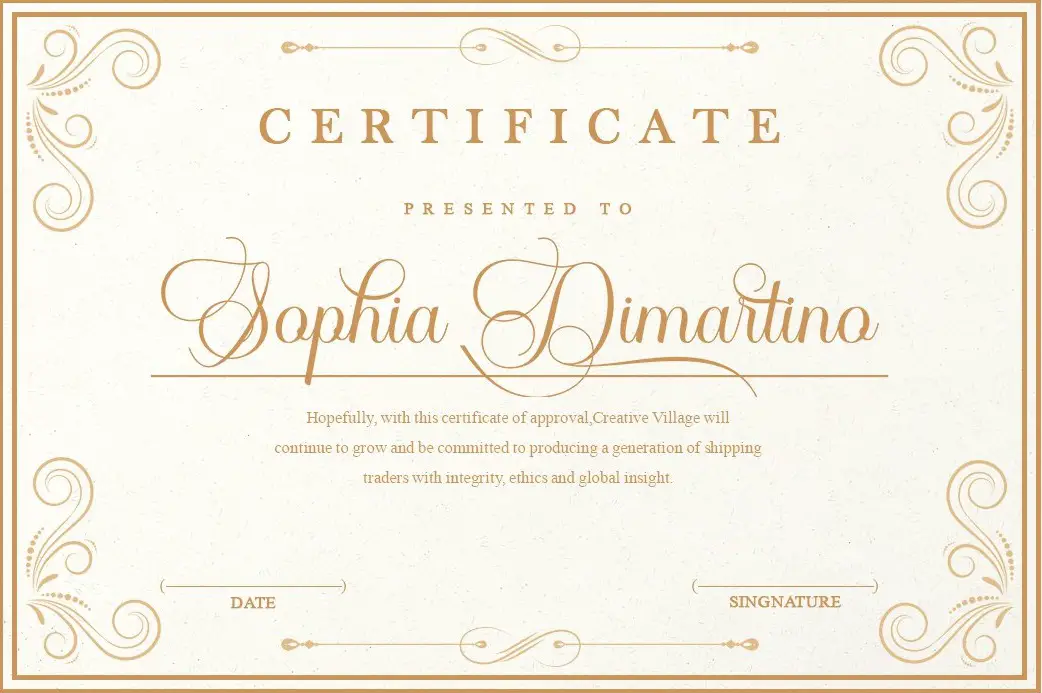 License: Personal Use Only!
Font Type: Free
Format: OTF, TTF
Total Files: 1
Download "Andalucia-Calligraphy-Font.zip"

Andalucia-Calligraphy-Font.zip – Downloaded 19 times – 82.43 KB