Luxembergh, a bold handwritten font, brings a touch of sophistication and natural charm to your creative endeavors. Its incredibly detailed brush texture sets it apart, making it an ideal choice for a wide array of applications, from branding to wedding designs, and everything in between.
Luxembergh is not your average font; it's a work of art. Its meticulous brush texture imbues every letter with a natural and elegant appearance. This attention to detail lends it a modern aesthetic that seamlessly complements contemporary design trends.
The versatility of Luxembergh knows no bounds. It's the perfect companion for branding projects, giving your logo a distinctive and memorable edge. Whether you're designing wedding invitations that evoke timeless romance, creating eye-catching social media posts, crafting compelling advertisements, or designing product packaging that stands out on the shelf, Luxembergh is your go-to choice.
Product designs and labels come to life with the handwritten taste of Luxembergh, adding a personal and artisanal touch to your creations. Photographers can use it as a watermark to leave their signature mark on their images, while those planning invitations and stationery find in Luxembergh a font that exudes elegance and style.
The good news is that Luxembergh Font is available for free download for personal use. This means you have the opportunity to explore its potential and see how it elevates your creative projects. It's a font that goes beyond letters; it's a tool that transforms your designs into works of art.
For those looking to use Luxembergh in commercial ventures, a full version and commercial license are available for purchase. This unlocks a world of possibilities, allowing you to integrate this exceptional font into your professional projects and share its timeless elegance with a broader audience.
Luxembergh Font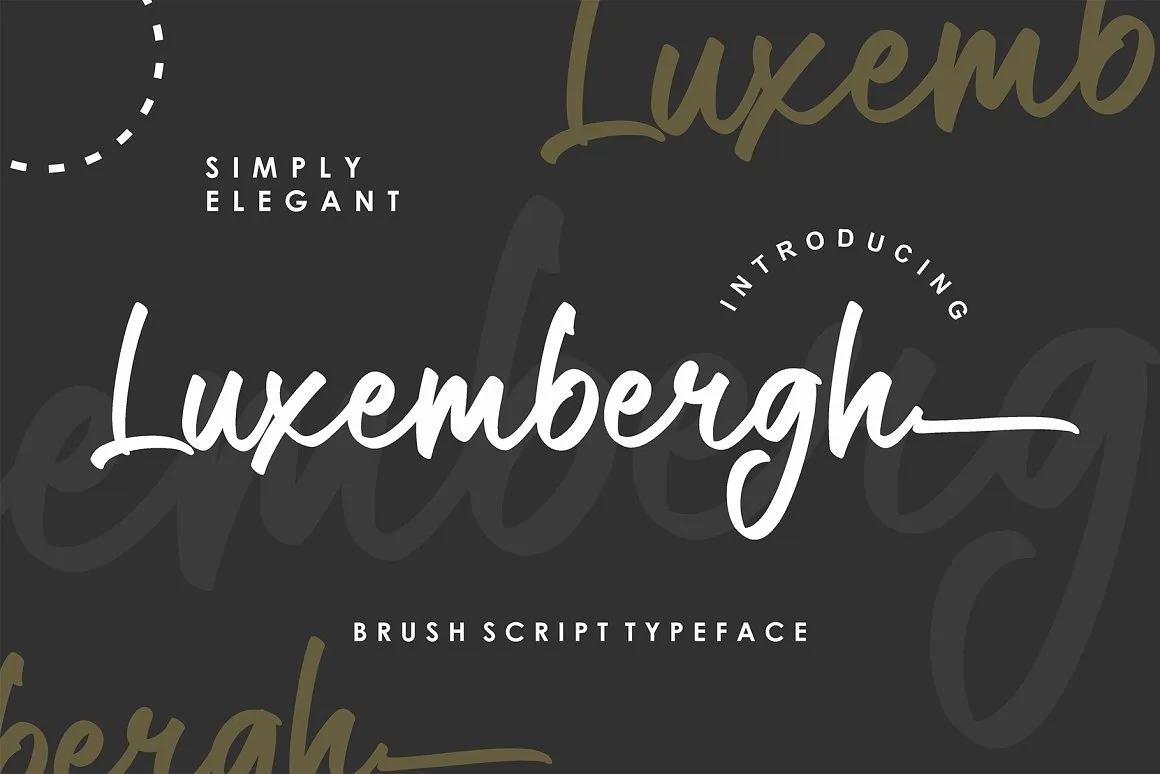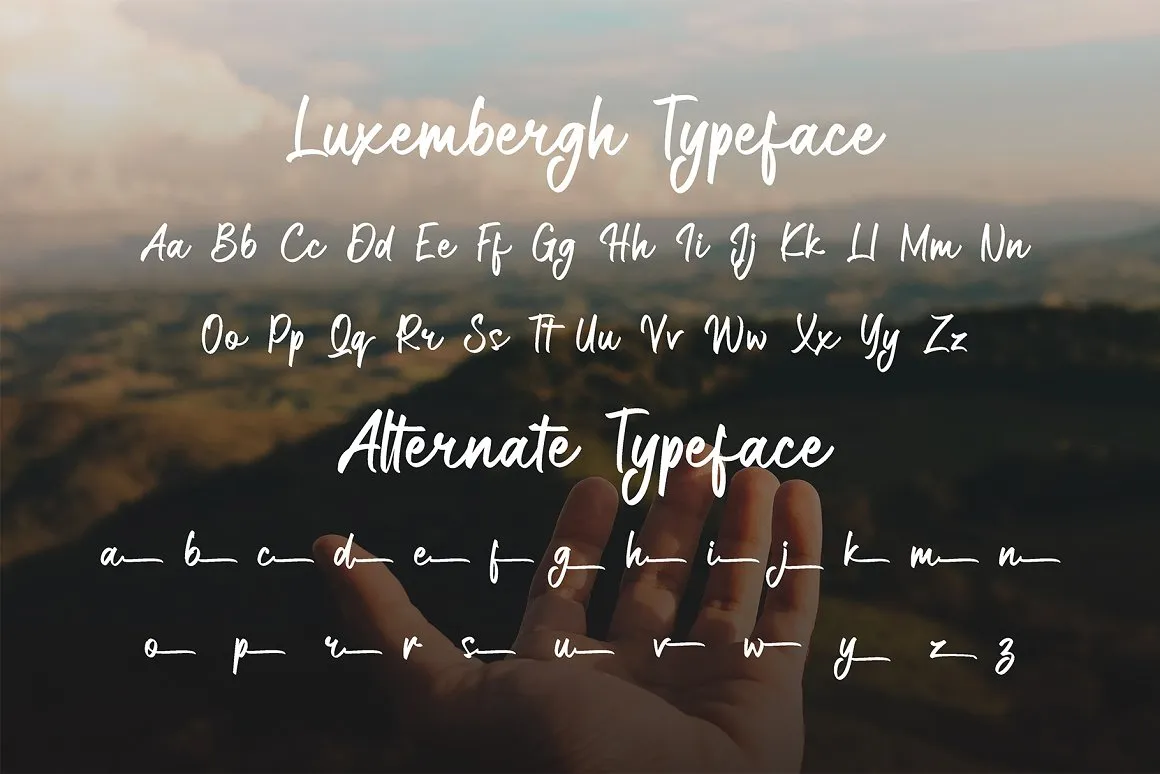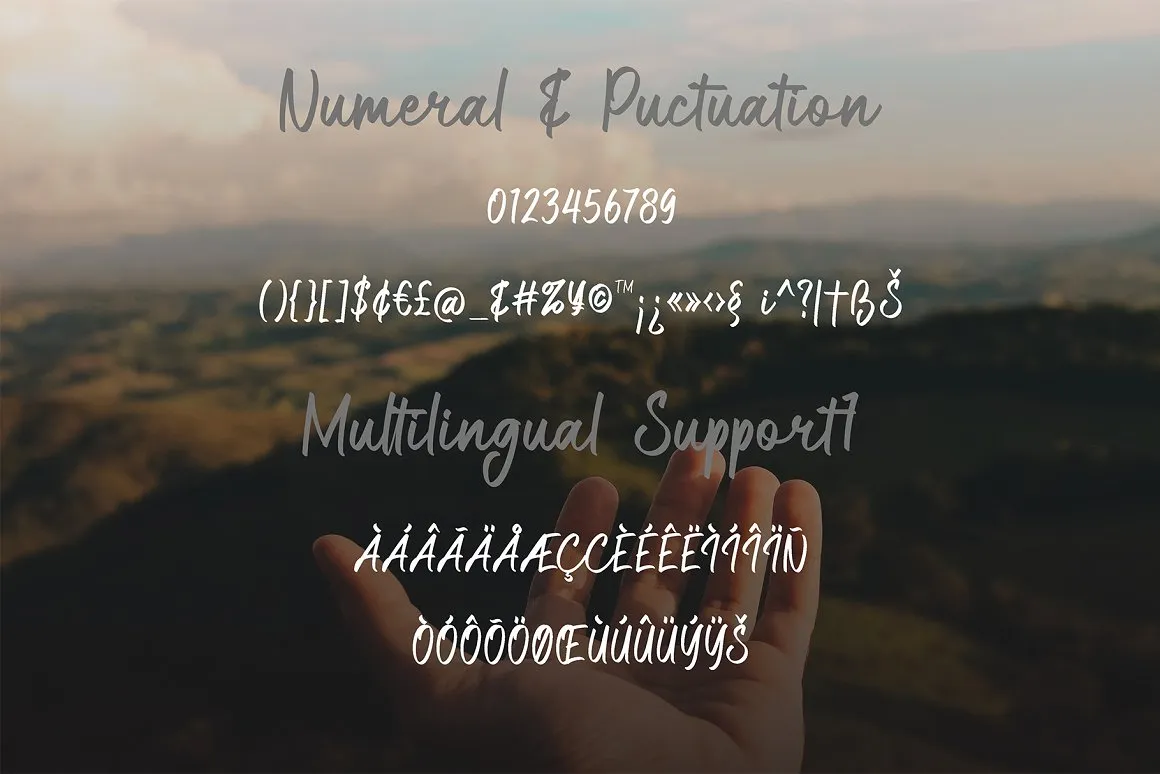 License: Personal Use Only!
Font Type: Free
Format: TTF
Total Files: 1
File Size: 28.5 KB
Download "luxembergh-font.zip"

luxembergh-font.zip – Downloaded 25 times – 28.47 KB