In the world of typography, where fonts play a pivotal role in conveying messages, Baristo emerges as a captivating choice that effortlessly bridges the gap between modernity and vintage charm. This serif font is more than just a collection of letters; it's a transformational design that promises to elevate your projects to new heights.
Baristo boasts a unique blend of alternative styles and ligatures that make it stand out in the realm of typography. Its elegant curves and intricate details offer a touch of nostalgia, reminiscent of vintage fonts from yesteryears. Simultaneously, it embraces modernity with a contemporary twist, making it versatile and adaptable to various design needs.
Whether you're crafting a striking logo, designing inspirational quotes, or penning a blog post, Baristo has got you covered. Its versatility knows no bounds, making it an ideal choice for branding projects, social media posts, magazine layouts, wedding invitations, and much more. With this font, your creativity knows no bounds.
Baristo doesn't confine itself to a single language. It's designed to support multiple languages, ensuring that your message can reach a global audience with ease. This multilingual support enhances its utility across diverse projects and contexts.
Beyond alphabets, numbers, and symbols are crucial elements in design. Baristo doesn't overlook this. It includes a comprehensive set of numbers and symbols, ensuring that your typography remains consistent and visually appealing.
For those looking to explore the magic of Baristo, good news awaits. You can freely download and use this font for your personal projects, unleashing your creativity without any constraints. It's a gift to typography enthusiasts who appreciate beauty in design.
While Baristo is a font that's perfect for personal endeavors, if you plan to use it for commercial purposes, there's a full version available for purchase. This commercial license ensures that you can utilize Baristo across your professional projects, adding a touch of elegance and style to your branding, advertising, and more.
Baristo Serif Font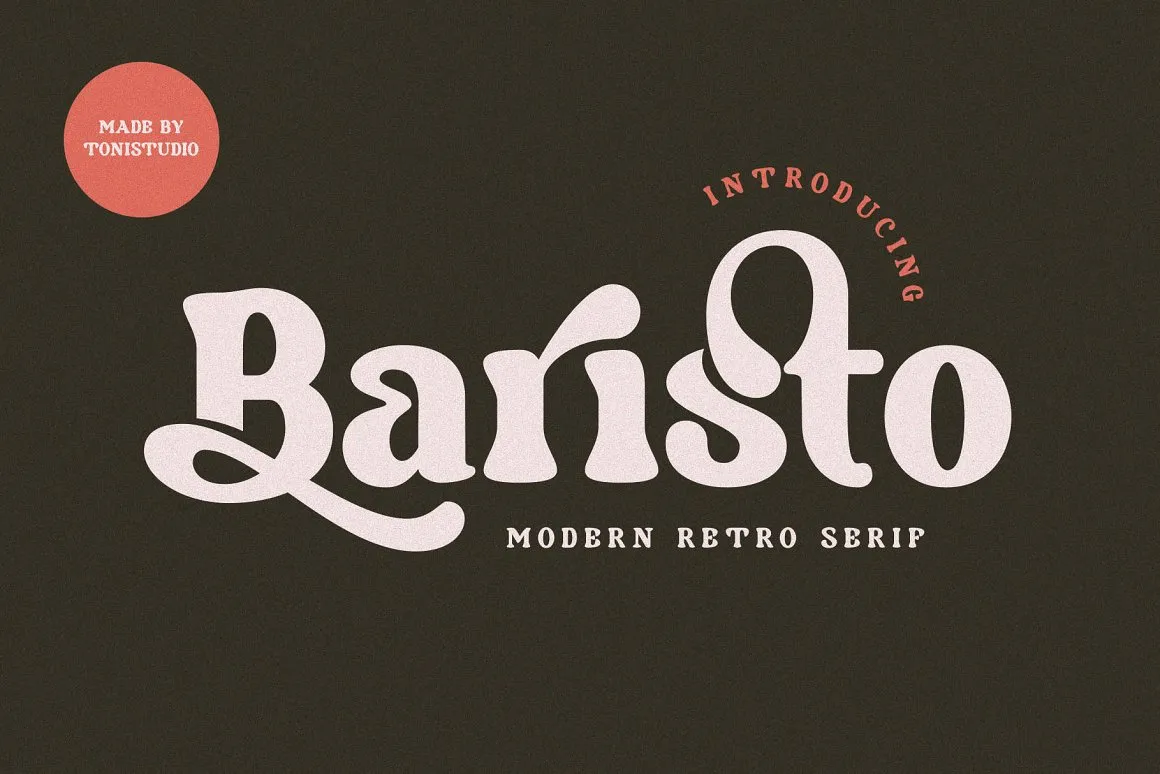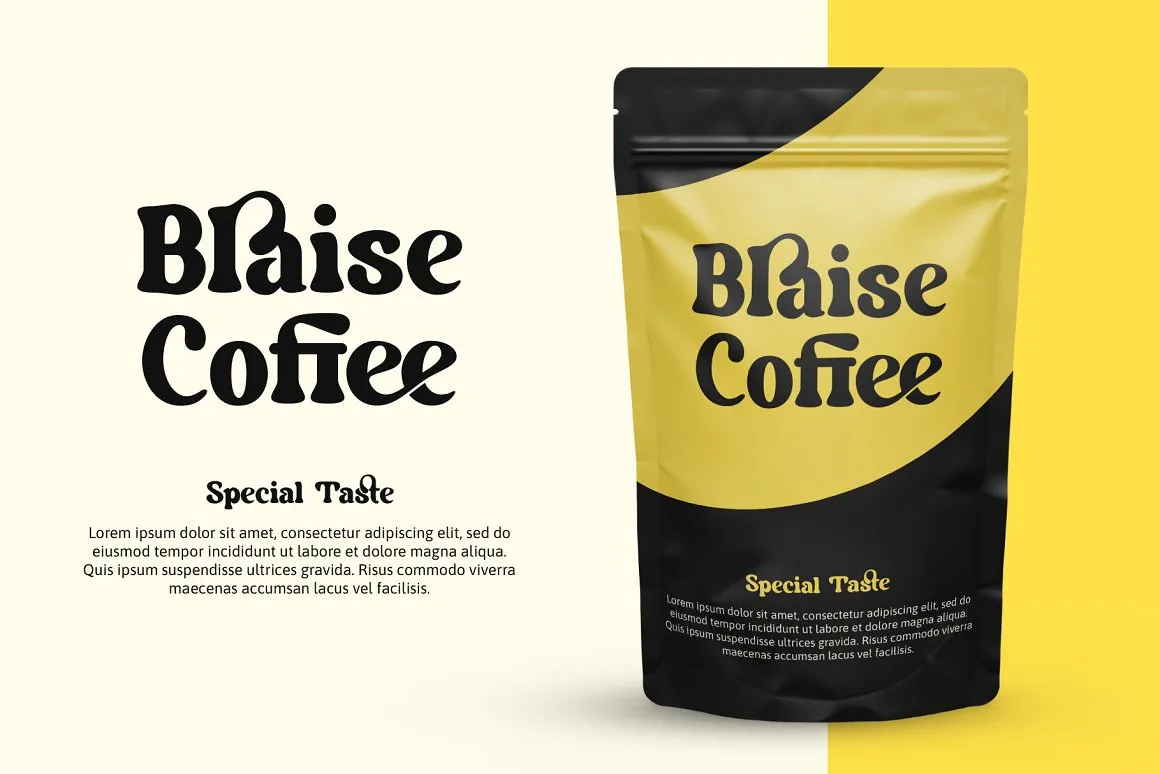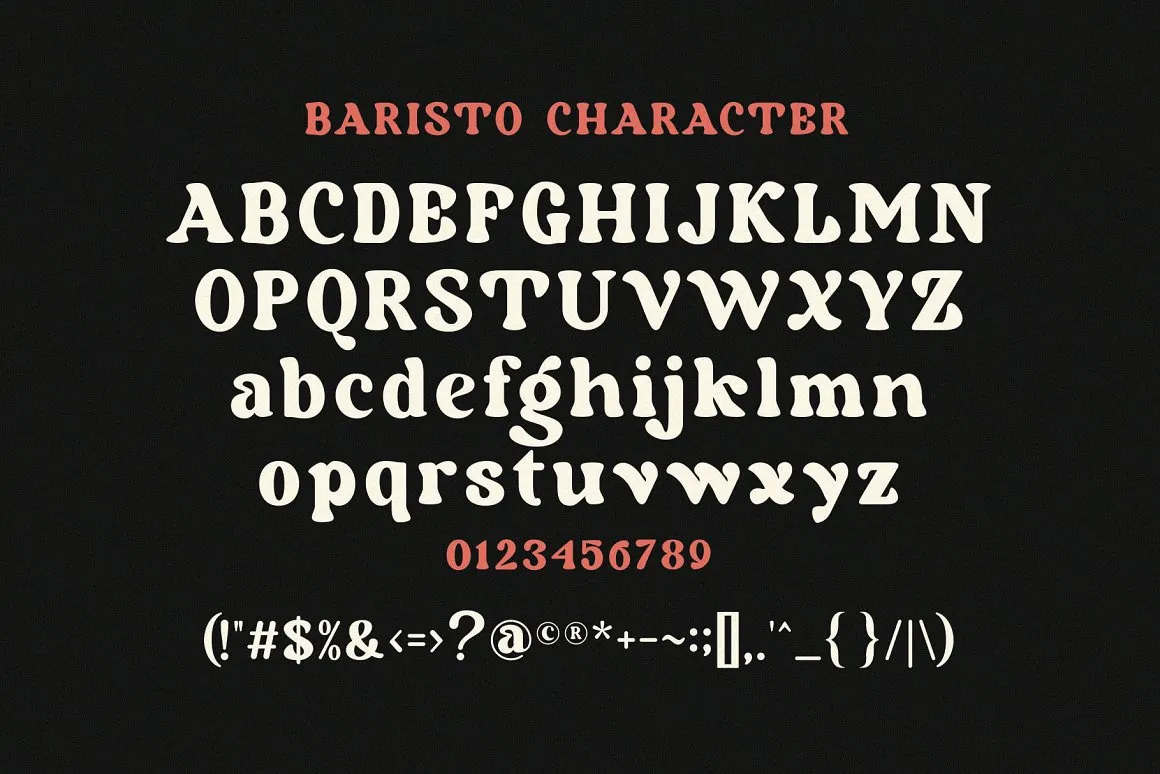 License: Personal Use Only!
Font Type: Free
Format: OTF, TTF
Total Files: 1
File Size: 87 KB
Download "Baristo-Font.zip"

Baristo-Font.zip – Downloaded 65 times – 86.94 KB