Introducing "Timeless Radiance", an organically crafted font duo that effortlessly marries the boldness of a script with the sturdy elegance of a slab serif. Each stroke encapsulates a touch of antiquity, resonating with a classic charm that's reminiscent of a bygone era, yet exudes contemporary sophistication.
What makes "Timeless Radiance" truly exceptional isn't just its design, but its versatility. This typeface has been meticulously constructed to shine across a myriad of applications. From the striking impact it can create on logos and headlines to the commanding presence it lends to signage, every curve and corner of this font duo is designed to make a statement.
Moreover, it's the font's finesse that makes it an impeccable choice for more formal applications. Envision elegant invitations that beckon with warmth, labels that speak of luxury, novel covers that captivate from the first glance, and magazines that draw readers in with their compelling aesthetics. Whether it's the world of fashion, the grace of makeup, the allure of stationery, or the art of advertising, "Timeless Radiance" promises to elevate any design narrative it becomes a part of.
Packaging products with this font instantly feels premium. Wedding cards adorned with its letters extend a regal invitation. Every application feels like a journey back in time, yet firmly rooted in the present.
For those who are keen on exploring this exquisite typeface for personal projects, "Timeless Radiance" Font is generously available for free download. For design aficionados and professionals seeking to harness its full potential for commercial endeavors, the path to the complete version and the commercial license can be found HERE.
Timeless Radiance Font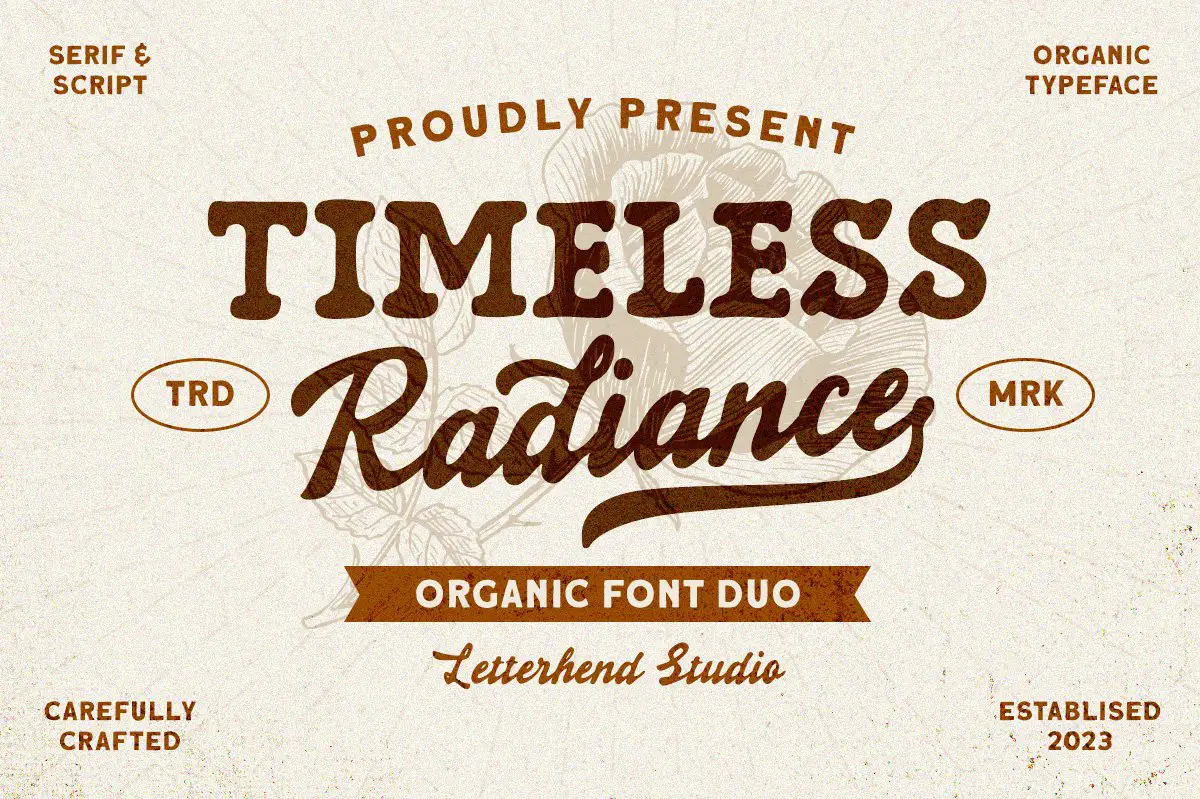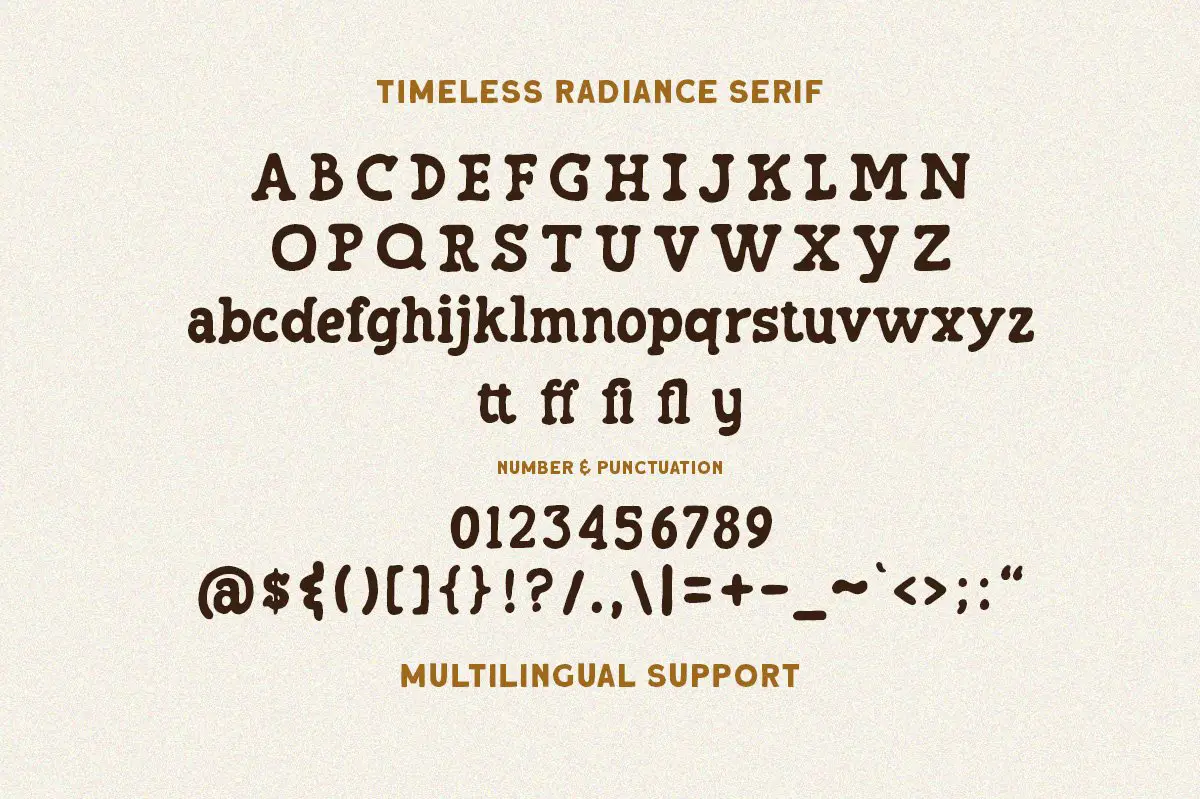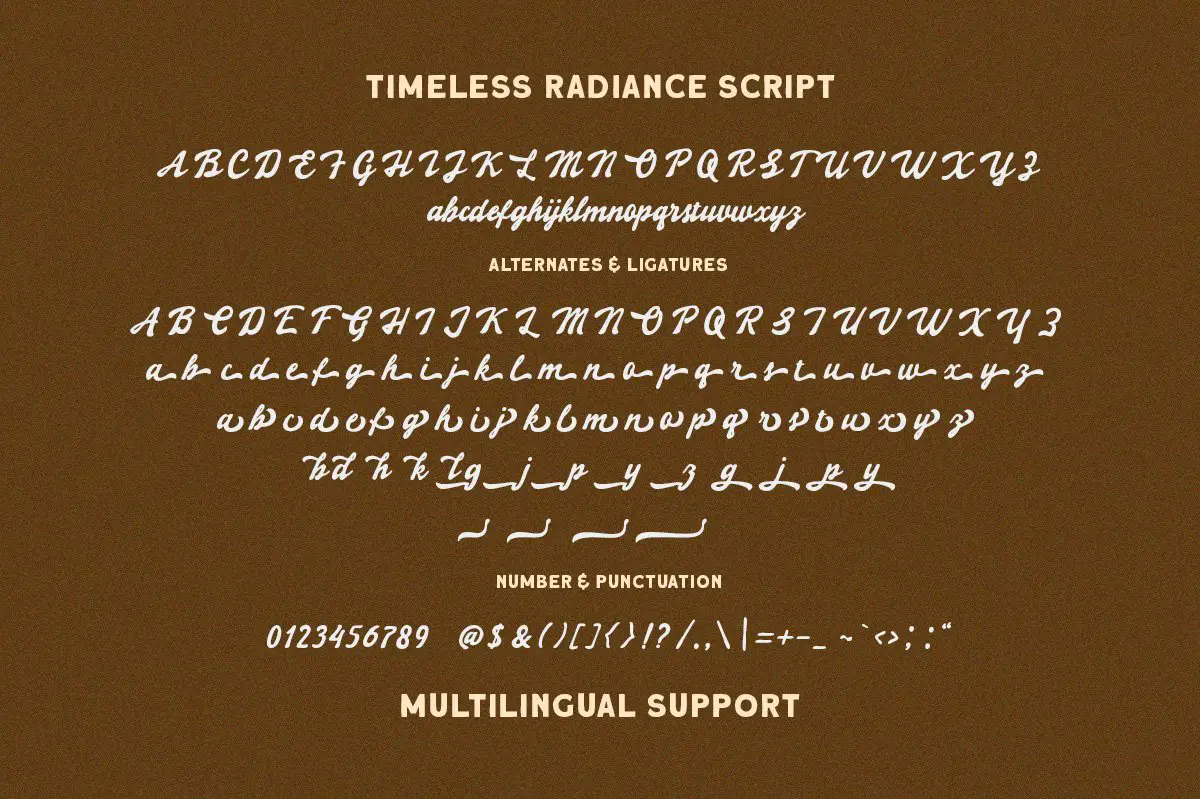 License: Personal Use Only!
Font Type: Free
Format: TTF
Total Files: 1
File Size: 67.4 KB
Download "Timeless-Radiance-Font.zip"

Timeless-Radiance-Font.zip – Downloaded 15 times – 67.38 KB