Step into the enchanting world of design with Floral Paradise, a captivating serif and script font duo that boasts a distinctive style and a modern aesthetic. This dynamic typeface duo is meticulously crafted, making it an ideal choice for a range of projects, from creating elegant and luxurious logos to designing captivating book or movie titles. Its versatility extends to fashion brands, magazines, clothing lines, lettering, quotes, and beyond.

Floral Paradise Font is the epitome of refined beauty, adding a touch of sophistication to your creative endeavors. The seamless blend of serif and script elements creates a harmonious synergy, making it a versatile asset for various design applications. Whether you're aiming for a timeless and classic look or a contemporary and chic vibe, Floral Paradise effortlessly adapts to your vision.

For a limited time, immerse yourself in the allure of Floral Paradise Font with a free download for PERSONAL USE. Explore its unique features and discover how it can elevate your personal projects. To unlock the font's complete potential for commercial ventures, including exclusive licensing options, the full version is available for purchase HERE.

Don't miss the chance to infuse your designs with the charm and modern elegance of Floral Paradise. Let each stroke of this font duo tell a story of sophistication and creativity, leaving a lasting impression on your audience. Seize the opportunity to redefine your design landscape with the exquisite Floral Paradise Font.
Floral Paradise Font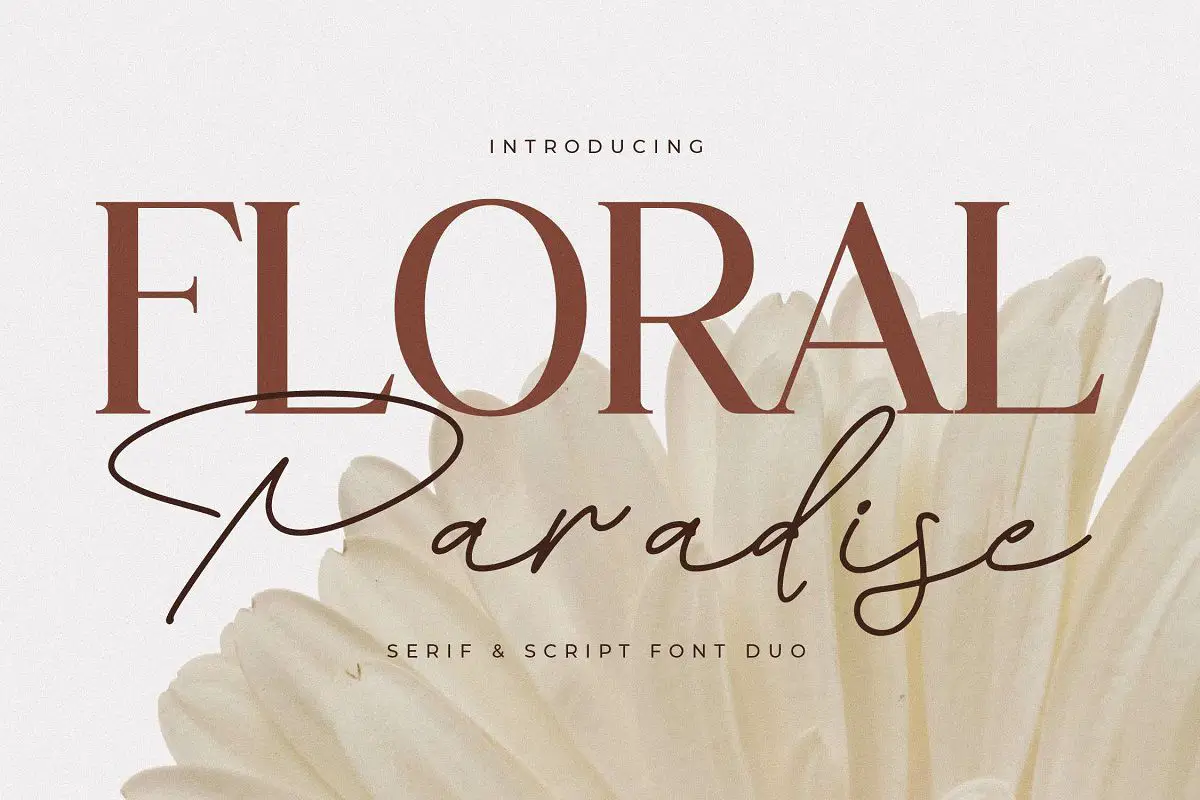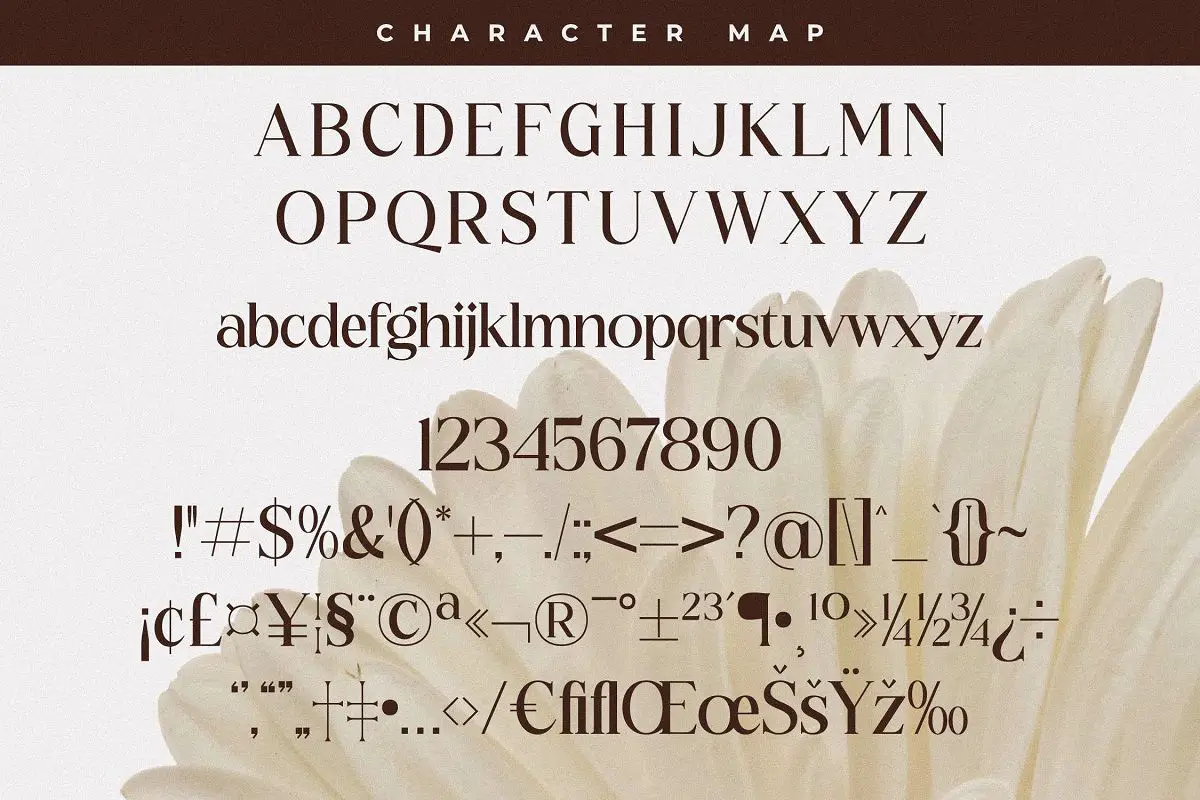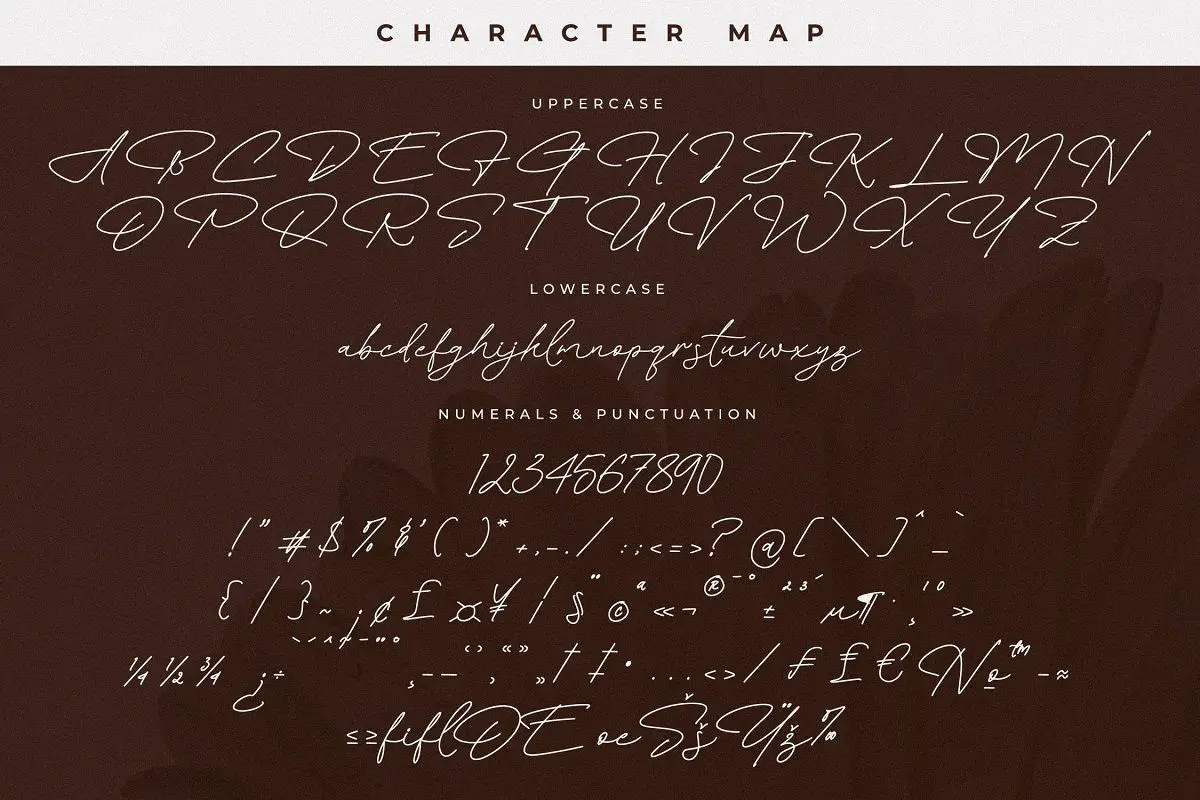 License: Personal Use Only!
Font Type: Free
Format: OTF
Total Files: 1
File Size: 189.66 KB
Download "Floral-Paradise-Font-Duo.zip"

Floral-Paradise-Font-Duo.zip – Downloaded 5 times – 189.66 KB