Introducing "Broken," a remarkable Destroy font meticulously crafted by the esteemed Picatype Design Studio. This font stands as a testament to innovative design that merges the essence of decay and deconstruction with artistic elegance. It's a unique font that captures the rawness of broken elements while still retaining a refined aesthetic.
Every letter in the "Broken" font is a work of art. The precision with which each character has been designed ensures that texts rendered in this font have a distinct and memorable visual appeal. Notably, the free version of "Broken" is quite comprehensive, offering both uppercase and lowercase letters. This ensures that designers have ample flexibility to craft impactful headlines, poignant quotes, and evocative messages.
Furthermore, "Broken" doesn't just stop at alphabets. The inclusion of select special characters broadens the creative horizons, allowing for more intricate and nuanced designs.
In essence, "Broken" isn't merely a font—it's a celebration of the beauty in imperfection. It invites designers to explore a realm where flaw meets finesse, resulting in creations that resonate deeply with audiences. For those intrigued by this fusion of rawness and artistry, "Broken" is generously available for personal projects at no cost.
Broken Destroy Display Font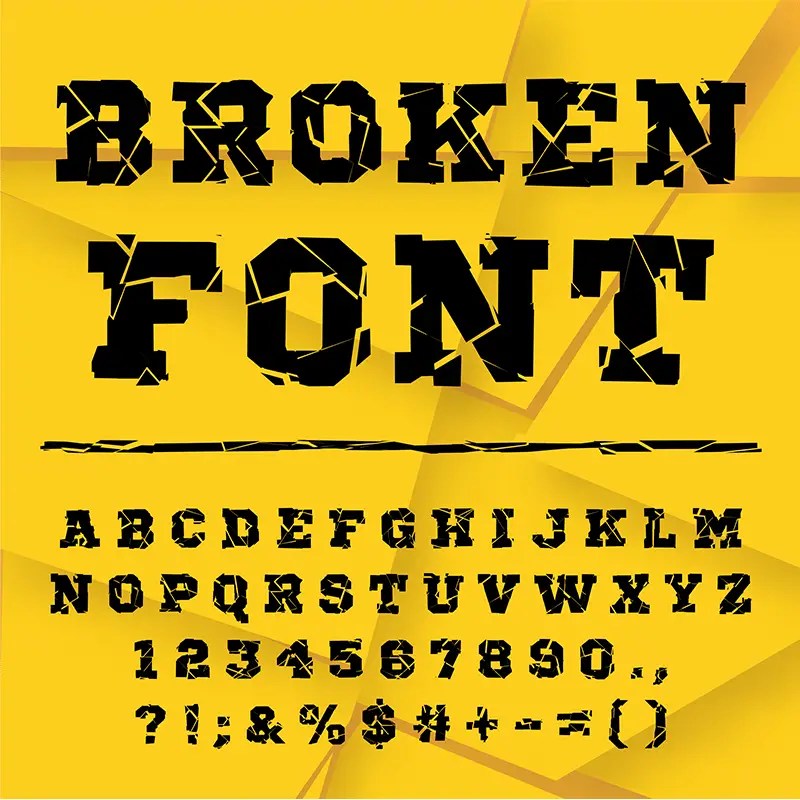 License: Personal Use Only!
Font Type: Free
Format: OTF
File Size: 57 KB
Download "broken_3.zip"

broken_3.zip – Downloaded 23 times – 56.45 KB